Dr. Yeou-Lin Chuang
Ever since his early high school days, Dr. Chuang has known that he wanted to be a dentist. Dr. Chuang liked the profession not only because it was a healthcare field which provided a hands on approach to patient care but also, it allowed him the ability to express his artistry through the designing and restoration of smiles.
Dr. Chuang graduated from Wayne Valley High School in Wayne, NJ, which incidentally, is also where he met his wife. With the goal of becoming a dentist, Dr. Chuang knew he needed a strong basic sciences background and pursued and obtained a Bachelor of Science degree in Biochemistry from Cook College- Rutgers University in New Brunswick, NJ. Following his undergraduate education, Dr. Chuang attended Columbia University - School of Dental and Oral Surgery in New York City where he received his D.D.S. degree in 1993. He then completed a one year General Practice Residency at Hackensack University Medical Center, Hackensack, NJ. After gaining more experience while working as an associate in other private practices, Dr. Chuang moved to his present Clifton dental office location in 1998.
Dr. Chuang attends dental seminars frequently with the goal of providing the highest quality of dental care for his patients.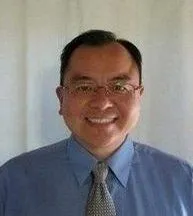 = = = Dr. Chuang = = = Family Dentist in Clifton, NJ